Advisor Establishes a Charitable Legacy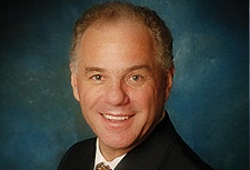 A well-respected tax attorney and CPA in Oklahoma City, Rick Kells clearly understood that planned giving was a practical and convenient way to make charitable contributions. A frequent donor to the Oklahoma City Community Foundation, Rick Kells practiced what he preached as a tax lawyer. He would contribute appreciated stock to his fund then recommend distribution of grants to his favorite nonprofit organizations. Rick realized that he could relieve his tax burden on appreciated securities while at the same time benefiting the community he cared about.

For more than 30 years, Rick practiced in the areas of federal and state taxation, wealth transfer planning, wills, trusts and estates as well as tax controversies. A 1977 graduate of the Oklahoma City University School of Law, Rick had taught law and accountancy at his alma mater. Most recently he was a partner with the firm Hartzog Conger Cason & Neville P.C. He was known for an insatiable thirst for knowledge and a selfless willingness to share his expertise with others. Just weeks before his death in March 2010, Rick was named the 2009 Outstanding Oklahoma Tax Lawyer by the Law Section of the Oklahoma Bar Association.

Following his death in 2010, it came as no surprise to anyone who knew Rick to learn that he had bequeathed the assets of an individual retirement account (IRA) to the Oklahoma City Community Foundation to benefit the OCU School of Law. It is truly fitting that the Richard Kells Memorial Scholarship will reward deserving OCU law students for years to come.

The Oklahoma City Community Foundation can help facilitate and simplify charitable bequests, providing sample language, as well as a customized fund agreement that allows donors to change the charitable intent of their bequest without having to change their will. For more information, please contact Joe Carter at 405/606-2914.