Friday December 8, 2023
Finances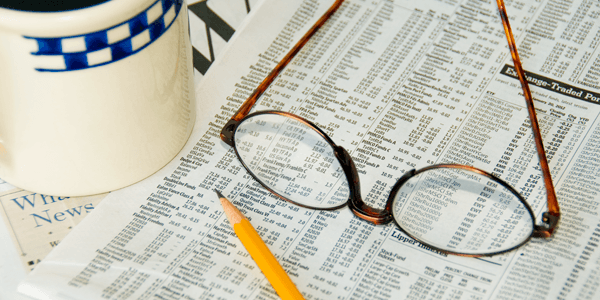 Bank of America Banks Earnings
Bank of America Corporation (BAC) released its second quarter results on Tuesday, July 18. The company reported increased earnings and revenue causing shares to climb more than 4% after the release of the report.

Revenue came in at $25.2 billion during the second quarter, up 11% from $22.7 billion at this time last year. The results exceeded analysts' expectations of $25.1 billion for the quarter.

"We delivered one of the strongest quarters and first half net income periods in the company's history," said Bank of America CEO, Brian Moynihan. "All businesses performed well, and we saw improved market shares, particularly in our Sales and Trading and Investment Banking businesses. A strong balance sheet and ample liquidity allowed us to continue investments in our franchise to drive long-term value for stakeholders."

The company reported net income of $7.4 billion for the quarter or $0.88 per diluted share. This is up 19% from $6.2 billion or $0.73 per diluted share in the same quarter last year.

Bank of America's Consumer Banking segment brought in net income of $2.9 billion during the quarter. In addition, the segment added 157,000 new Consumer checking accounts, marking the 18th consecutive quarter of growth. The company's Global Wealth and Investment Management segment garnered net income of $978 million with client balances of $3.6 trillion. The company's Digital Usage segment saw a record 46 million active digital banking users and produced $1.8 million in digital sales.

Bank of America Corporation (BAC) shares ended the week at $31.98, up 10% for the week.


Netflix Releases Quarterly Earnings

Netflix, Inc. (NFLX) released its second quarter earnings report on Wednesday, July 19. The company's stock prices declined by 8% after reporting lower-than-expected revenue.

Netflix posted quarterly revenue of $8.19 billion. This is up 2.7% from $7.97 billion in revenue reported at the same time last year. Revenue fell below analysts' expectations of $8.30 billion.

"[W]e expect revenue growth to accelerate in the second half of '23 as we start to see the full benefits of paid sharing plus continued steady growth in our ad-supported plan," wrote Netflix in a letter to shareholders. "While we have made steady progress this year, we have more work to do to reaccelerate our growth. We remain focused on: creating a steady drumbeat of must watch shows and movies; improving monetization; growing the enjoyment of our games; and investing to improve our service for members."

For the quarter, Netflix posted net income of $1.49 billion or $3.29 per adjusted share. This is down from $1.44 billion or $3.20 per adjusted earnings reported at this time last year.

In the second quarter, Netflix launched paid sharing in more than 100 countries which represents more than 80% of their revenue base. The company saw its paid net ads come in at $5.9 million versus a loss of $1.0 million in the year prior. The company's Average Revenue per Membership (ARM) reported a decline of 3% year-over-year attributed to a combination of limited price increases, timing of paid net additions and a higher mix of membership growth from lower ARM countries. Operating income for the quarter was $1.8 billion, up 16% from $1.6 billion last year. For the third quarter of fiscal 2023, the company expects year-over-year revenue growth of 7% and operating income to be $1.9 billion.

Netflix, Inc. (NFLX) shares closed at $427.50, down 4% for the week.


Tesla Drives Up Record Revenue

Tesla, Inc. (TSLA) released its second quarter earnings report on Wednesday, July 19. While the electric automotive company reported record revenue for the quarter, the company's shares fell by 5% after the report's release.

Revenue came in at $24.93 billion for the quarter, up from $16.93 billion during the same quarter last year. This beat analysts' expectations for revenue of $24.47 billion for the quarter.

"Q2-2023 was a record quarter on many levels with our best-ever production and deliveries and revenue approaching $25B in a single quarter," the company stated in its earnings release. "[W]e are focusing on cost reduction, new product development that will enable future growth, investments in R&D, better vehicle financing options, continuous product improvement and generation of free cash flow. The challenges of these uncertain times are not over, but we believe we have the right ingredients for the long-term success of the business through a variety of high potential projects."

The company posted net income of $2.70 billion or $0.78 per adjusted share for the quarter. This was up from $2.26 billion or $0.65 per adjusted share at this time last year.

During the second quarter, Tesla's vehicle production increased 86% from last year to 479,700 vehicles. Vehicle deliveries also expanded with a rise of 83% from last year to 466,140 for the quarter. The company increased its supercharger stations and its supercharger connectors by 33% to 5,265 and 48,082 respectively. Tesla anticipates production of 1.8 million vehicles in 2023, including the addition of the Cybertruck.

Tesla, Inc. (TSLA) shares ended the week at $260.02, down 9% for the week.

The Dow started the week at 34,500 and closed at 35,228 on 7/21. The S&P 500 started the week at 4,509 and closed at 4,536. The NASDAQ started the week at 14,150 and closed at 14,033.

Treasury Yields Fluctuate
U.S. Treasury Yields declined throughout the week as investors digested the newest data from the U.S. housing sector. Yields spiked towards the end of the week as the latest employment data showed signs of a strong labor market.

On Wednesday, the U.S. Census Bureau released their monthly report on new residential construction. The report revealed a decrease of 8% in the construction of new homes indicating U.S. home building cooled in June. Housing starts, a measure of new home construction, decreased at an annual rate of 1.43 million, below analysts' expectations of 1.48 million.

"Despite May's breakout starts and permits data, June's numbers showed homebuilders are still struggling with high mortgage rates, high construction costs and limited land to build on," said corporate economist with Navy Federal Credit Union, Robert Frick. "More new houses were never going to save a housing market marked by low inventory, expensive homes and high rates, but it has been helping this year, especially as the median price for a new home has fallen."

The benchmark 10-year Treasury note yield opened the week of July 17 at 3.83% and traded as low as 3.73% on Wednesday. The 30-year Treasury bond opened the week at 3.93% and traded as low as 3.83% on Wednesday.

On Thursday, the U.S. Department of Labor reported that initial claims for unemployment fell by 9,000 to 228,000 for the week ending July 15. This was below analysts' expectations of 242,000. Continuing unemployment claims increased by 33,000 to 1.75 million.

"The claims data show that the labor market remains resilient and businesses have yet to start shedding workers at a rapid pace, despite five percentage points of tightening," said Chief U.S. Economist at High Frequency Economics, Rubeela Farooqi.

The 10-year Treasury note yield finished the week of 7/17 at 3.84%, while the 30-year Treasury note yield finished the week at 3.91%.

Mortgage Rates Fall
Freddie Mac released its latest Primary Mortgage Market Survey on Thursday, July 20. Mortgage rates decreased for both the 30-year and 15-year fixed rates after three consecutive weeks of increases.

This week, the 30-year fixed rate mortgage averaged 6.78%, down from last week's average of 6.96%. Last year at this time, the 30-year fixed rate mortgage averaged 5.54%.

The 15-year fixed rate mortgage averaged 6.06% this week, down from 6.30% last week. During the same week last year, the 15-year fixed rate mortgage averaged 4.75%.

"As inflation slows, mortgage rates decreased this week," said Freddie Mac's Chief Economist, Sam Khater. "Still, the ongoing shortage of previously owned homes for sale has been a detriment to homebuyers looking to take advantage of declining rates. On the other hand, homebuilders have an edge in today's market, and incoming data shows that homebuilder sentiment continues to rise."

Based on published national averages, the savings rate was 0.42% as of 7/17. The one-year CD averaged 1.72%.

Editor's Note: The publicly available financial information is offered as a helpful and informative service to our friends. This article is not an endorsement of any company, product or service.
Published July 21, 2023
Previous Articles
WD-40 Announces Earnings Report