A Professional Advisor Helping Clients Fulfill Charitable Goals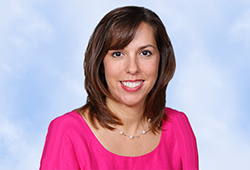 Attorney Christin Mugg Adkins established her practice, Christin Mugg Adkins & Associates PLLC in Edmond, Okla., in 2005. For the past eight years, she has been referring clients with charitable giving goals to the Oklahoma City Community Foundation.

"Many clients know which charitable areas they would like to support, but are not familiar with the specific organizations serving that need in the community," says Christin. "It is rewarding to me to be able to connect them with a resource such as the Oklahoma City Community Foundation that can help them meet their charitable goals."

Through the years, Christin has had many clients utilize our Central Oklahoma Charities online directory which includes more than 330 charitable organizations for which we administer endowment funds. With the assistance of our planned giving staff, she has helped provide guidance to her clients as well as educate them on the various organizations that may be of interest to them.

Most recently, one of her clients established an estate plan that includes a bequest to create an endowment that will benefit his alma mater and a nonprofit that promotes animal welfare. Her client was pleased to find out that if either of his two beneficiaries ceases to exist, the Oklahoma City Community Foundation would direct the endowment's distributions to similar organizations.

"It really gave him some piece of mind to know that someone would carry out his charitable wishes after his death," says Christin.

The Oklahoma City Community Foundation's staff works with attorneys, CPAs, financial planners, trust officers and other professional advisors to help facilitate their clients' charitable giving. Our knowledgeable staff can help you structure a giving plan that provides the maximum tax advantages and meets your clients' charitable and financial goals. Find out more about the gift and estate planning services we offerhere or contact Joe Carter at 405/606-2914.