Sunday September 20, 2020
Washington News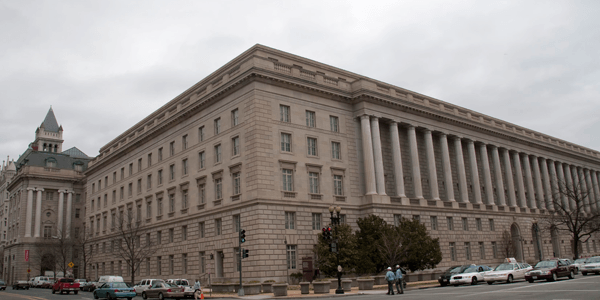 Making Correct Quarterly Estimated Tax Payments
In IR-2019-152, the Service reminded certain taxpayers the third quarter estimated tax payment is due on September 16, 2019. The fourth quarter's estimated tax payment for tax year 2019 will be due on January 15, 2020.
Most investors, self-employed individuals and workers in the sharing economy do not have wage withholding, but instead must make quarterly estimated tax payments. The IRS explained, "The Tax Cuts and Jobs Act (TCJA), enacted in December 2017, fundamentally changed the way tax is calculated for most taxpayers, including those with income not subject to withholding."
Most of these individuals have interest, dividends, capital gains, rental income or other types of taxable income. If you have substantial income, you may avoid an underpayment penalty by owing less than $1,000 in added tax for the year or (for most taxpayers) paying 90% or more of your 2019 tax obligation. Another option is to pay 100% of the tax due on last year's tax return (110% for taxpayers with adjusted gross income over $150,000).
Many taxpayers file IRS form 1040 ES (Estimated Tax for Individuals) by mail. A Form 1040 ES sent through the U.S. Mail must be postmarked prior to the payment due date. Another payment option is a credit card charge through
PayUSATax.com
,
OfficialPayments.com
or
PAY1040.com
.
You can enroll in the Electronic Federal Tax Payment System (EFTPS) on
IRS.gov
. To do so, you must enter your name, Social Security Number and bank account information. The IRS will send you a PIN (personal identification number). With your PIN, you will be able to make electronic payments.
Finally, the smartphone app IRS2Go also permits you to create a payment plan. You will be able to make a direct debit payment from your bank.
Because investors and self-employed individuals often have varying income, the "Tax Withholding Estimator" on
IRS.gov
has been updated. The improved version enables investors and self-employed individuals to more accurately determine the correct amount of tax.
For more information about tax withholding, the IRS will conduct a two hour webinar on Thursday, September 19 at 2:00 pm Eastern time. You can sign up for the webinar on
IRS.gov
.
Donor Disclosure Penalty Relief
In Rev. Proc. 2018-38, 2018-31 IRB 280, the Service determined that exempt organizations (other than Sec. 501(c)(3) nonprofits) would not be required to disclose the names of major donors in their IRS Form 990 or 990-EZ.
However, in
Bullock v. IRS
, 2019 WL 3223485 (D. Mont. Jul. 30, 2019), the U.S. District Court for the District of Montana ruled the IRS failed to follow correct notice and comment procedures. Subsequently, the IRS published temporary regulations that also exempt organizations (other than Sec. 501(c)(3) nonprofits) from the donor disclosure rule.
Some nonprofits filled out IRS Forms 990 between January 1 and July 30, 2019. These nonprofits were relying on Rev. Proc. 2018-38 and did not disclose their major donor names. Since they did not disclose the names, the nonprofits that filed IRS Forms 990 expressed concern that they might be subject to a Sec. 6652(c)(1)(A)(ii) penalty for failure to include required information in a nonprofit tax return.
In Notice 2019-47, 2019-39 IRB 1, the IRS waived the potential penalty for not disclosing donor names. It stated, "In consideration of these facts, and the reliance interests of taxpayers, and consistent with how the IRS has previously exercised the authority under section 6652(c)(5) to provide relief from penalties for failures due to reasonable cause, the IRS will not impose a penalty under section 6652(c) for organizations exempt from tax under section 501(a), other than those organizations described in section 501(c)(3), that did not report the names and addresses of their contributors on the Schedule B of their Forms 990 or 990-EZ filed for a taxable year ending on or after December 31, 2018, and on or prior to July 30, 2019. Exempt organizations may still be liable for a penalty under section 6652(c) for a failure to report any information required under section 6033(a) that is unrelated to the donor information described in Revenue Procedure 2018-38."
Nonprofit Councils Seeks Disaster Relief Tax Provisions
As parts of North and South Carolina recover from the winds, floods and tornadoes of Hurricane Dorian, the National Council of Nonprofits published a request for tax provisions to assist disaster victims.
Senate Finance Committee Chair Chuck Grassley (R-IA) appointed Sen. Richard Burr (R-NC) to lead the Senate Finance Committee Disaster Tax Relief Task Force. The task force is studying ways tax law can be used to assist victims of natural disasters.
David L. Thompson is President of the National Council of Nonprofits. He and 42 state nonprofit associations sent a letter to the task force Senators requesting four types of tax relief provisions.
Flexible IRS Filing Deadlines - While the IRS has granted tax filing extensions after a disaster, there should be a standard extension accompanying the federal disaster zone declaration with an automatic time for that extension.
Employer Tax Credits - After a federal disaster, many workers are temporarily unemployed due to destruction of buildings and warehouses. Congress has passed legislation with targeted tax relief for companies in disaster zones. These provisions are designed to encourage companies to resume normal employment levels. Because nonprofits do not pay income taxes but are significant employers, disaster relief tax bills should grant similar benefits to nonprofits by waiving their payroll taxes.
Disaster Recovery - After a flood, fire, tornado or other natural disaster, nonprofits may provide food, clothing and shelter for weeks and even months. With an extended recovery period, the disaster relief tax incentives should have a longer duration to match the period of recovery.
Targeted Universal Deduction - Disaster relief tax provisions often remove the 60% of AGI cash deduction limit for gifts to disaster recovery programs. With the number of itemizers reduced from 30% of taxpayers in 2017 to about 10% by the Tax Cuts and Jobs Act, there is a need for greater deductions for more taxpayers. A targeted "nonitemizer deduction" for gifts to disaster relief nonprofits would enable "all taxpayers to support their fellow Americans throughout the country in an immediate and responsible way." The targeted nonitemizer deduction could be limited to six months after the disaster declaration.
Applicable Federal Rate of 2.2% for September -- Rev. Rul. 2019-20; 2019-36 IRB 1 (16 August 2018)
The IRS has announced the Applicable Federal Rate (AFR) for September of 2019. The AFR under Section 7520 for the month of September is 2.2%. The rates for August of 2.2% or July of 2.6% also may be used. The highest AFR is beneficial for charitable deductions of remainder interests. The lowest AFR is best for lead trusts and life estate reserved agreements. With a gift annuity, if the annuitant desires greater tax-free payments the lowest AFR is preferable. During 2019, pooled income funds in existence less than three tax years must use a 2.2% deemed rate of return.
Published September 13, 2019
Previous Articles
September – Excellent Time to Check Your Withholding