Monday October 14, 2019
Washington News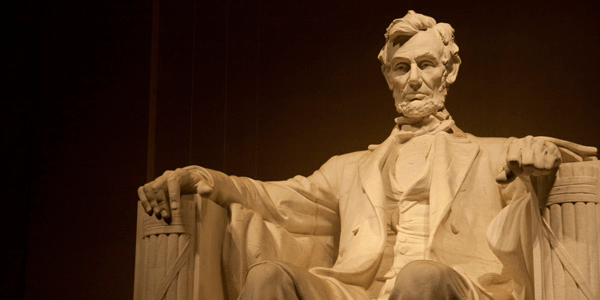 IRA and 401(k) Contributions in 2019
On November 1, 2018, the IRS announced the 401(k) and IRA contribution limits for 2019. The IRA limit increases from $5,500 in 2018 to $6,000 in 2019. Individuals over age 50 may make a catch-up contribution of $1,000, for a total transfer of $7,000 in 2019.
Traditional IRA contributions from earned income are tax deductible. The traditional IRA has two main tax benefits - contributions are tax deductible and grow tax free. If you are covered by a qualified retirement plan at your work place, the IRA deduction may be reduced or phased out.
Single Taxpayers with Workplace Plans - The IRA contributions for single taxpayers are phased out for taxpayers with income of $64,000 to $74,000.
Married Couple with Workplace Plans - A couple with joint income of $103,000 - $123,000 will be subject to the IRA phaseout.
Married and No Workplace Plan - If one spouse does not have a workplace plan and the other spouse is covered in his or her workplace, the phaseout on a joint return is $193,000 to $203,000.
A Roth IRA is funded with after-tax income. It grows tax free and most distributions are tax free. Roth IRA owners may withdraw tax-free contributions at any time. After the taxpayer's Roth IRA has been in existence for five years and the owner is over age 59½, amounts may be withdrawn tax free.
The Roth IRA phaseout limits also increase in 2019.
Single Individuals - The Roth phaseout for single taxpayers next year will be $122,000 to $137,000.
Married Couples - For married couples, the Roth IRA phaseout is $193,000 to $203,000.
Many businesses maintain 401(k) plans and most nonprofits provide 403(b) plans. The 2019 limit for an employee contribution to a 401(k) or 403(b) plan is $19,000. Employees over age 50 may make a catch-up addition of $6,000, for a total transfer of $25,000.
If your employer offers both a traditional 401(k) and a Roth 401(k) plan, you may allocate your employee contribution to one or both funds. The traditional 401(k) amounts are deductible, but the Roth 401(k) contributions are after-tax.
Many employers match their employees' 401(k) contributions. This is a good way to encourage employee participation in a 401(k) plan. The employer match is used to fund the employees' traditional 401(k) accounts. Employees may still make contributions to Roth 401(k) accounts up to the $19,000 or $25,000 limit.
Pension Limits in 2019
In IR-2018-211 and Notice 2018-83; 2018-47 IRB 1 (1 Nov 2018), the IRS announced the 2019 pension plan limits.
Defined Contribution Plans - The Sec. 415(c)(1)(A) limits increased from $55,000 to $56,000.
Elective Deferrals - The Sec. 402(g)(3) deferrals increased from $18,500 to $19,000.
Annual Compensation Limits - Sections 401(a)(17), 404(l), 408(k)(3)(C) and 408(k)(6)(D)(ii) limits are increased from $275,000 to $280,000.
Key Employee Top Heavy - The Sec. 416(i)(1)(A)(i) limit increases from $175,000 to $180,000.
Five Year Distribution - The Sec. 409(o)(1)(C)(ii) maximum account balance is increased from $1,105,000 to $1,130,000. The dollar amount for lengthening the five-year distribution increases from $220,000 to $225,000.
Highly Compensated Employees - The Sec. 414(q)(1)(B) limit increases from $120,000 to $125,000.
Catch-Up Over Age 50 - The Sec. 414(v)(2)(B)(i) limit for catch-up contributions remains at $6,000.
Compensation Limit Government Plans - The Sec. 401(a)(17) limit on government plans increases from $405,000 to $415,000.
Government Plans - The Sec. 457(e)(17) limit is increased from $18,500 to $19,000.
Control Employee - The Reg. 1.61-21(f)(5)(i) compensation amount for a fringe benefit valuation of a control employee remains $110,000.
Qualified Longevity Annuity Contract (QLAC) - The QLAC dollar limit on premiums under Reg. 1.401(a)(9)-6 is unchanged at $130,000.
Retirement Savings Contribution Credit Married - The adjusted gross income limit for married taxpayers is increased from $38,000 to $38,500 under Sec. 25(B)(b)(1)(A). The higher limits are increased from $41,000 to $41,500 and from $63,000 to $64,000 under this section.
Retirement Savings Contribution Credit Single - The Sec. 25(B)(1)(A) limit is increased from $19,000 to $19,250. Higher limits under this paragraph are increased from $20,500 to $20,750 and from $31,500 to $32,000.
Retirement Contributions - The Sec. 219(b)(5)(A) individual amount is increased from $5,500 to $6,000.
Conservation Easement Battle of the Appraisers
In a dispute over the valuation of a conservation easement, Big Escambia Ventures LLC (BEV) petitioned the Tax Court to set aside an IRS final partnership administrative adjustment and affirm the taxpayer appraised values.
BEV owns an Alabama land parcel through related partnerships Barnes-Escambia Properties LLC and Excelsior Aggregates LLC (EA). In 2014, EA donated a conservation easement on the Alabama property to the National Wild Turkey Federation Research Foundation, Inc. It then donated the property to American Upland Land Trust, a nonprofit organization.
The appraiser for EA valued the conservation easement at $12.53 million and the property gift at $4.18 million. The total claimed deduction was $16.71 million.
The IRS contested the valuation. The IRS appraiser valued the easement at $271,000 and the property at $422,000. It assessed taxes interests and an accuracy-related penalty. The IRS opined, "The partnership and its partners did not have reasonable cause and good faith for any of the resulting underpayments."
BEV petitioned the Tax Court and requested an affirmation of its appraised values and a denial of the IRS claim for taxes, interest and penalty. BEV stated the IRS position was "erroneous, unfair, unreasonable, arbitrary and capricious."
Editor's Note:
With a taxpayer deduction of $16.71 million and IRS valuation for both transfers of $693,000, there will be a Tax Court battle of the appraisers. The IRS is steadily moving to address perceived overvaluation of conservation easements. The IRS is implementing new artificial intelligence methods to determine when there has been potential overvaluation of charitable deductions.
Applicable Federal Rate of 3.6% for November -- Rev. Rul. 2018-28; 2018-45 IRB 1 (18 October 2018)
The IRS has announced the Applicable Federal Rate (AFR) for November of 2018. The AFR under Section 7520 for the month of November is 3.6%. The rates for October of 3.4% or September of 3.4% also may be used. The highest AFR is beneficial for charitable deductions of remainder interests. The lowest AFR is best for lead trusts and life estate reserved agreements. With a gift annuity, if the annuitant desires greater tax-free payments the lowest AFR is preferable. During 2018, pooled income funds in existence less than three tax years must use a 1.4% deemed rate of return.
Published November 2, 2018
Previous Articles
Your Social Security and Medicare Value
Small Business TCJA Tax Changes
Social Security Benefits Increase by 2.8% in 2019
October 15 Tax Extension Deadline