Tuesday June 25, 2019
Finances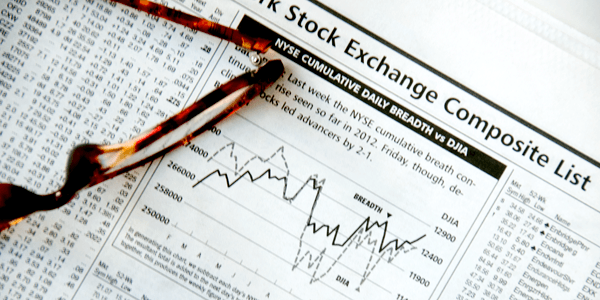 FedEx Delivers Strong Earnings
FedEx Corp. (FDX) released its quarterly and full-year earnings report on Tuesday, June 19. The company reported increased profits and revenue, beating Wall Street's estimates.

The company reported revenue of $17.3 billion for the fourth quarter, up from $15.7 billion in the same quarter last year. This exceeded analysts' predicted revenue of $17.19 billion. For the full year, the company posted revenue of $65.5 billion, up from $60.3 billion the previous year.

"I am proud of the financial and operational results FedEx delivered in fiscal 2018 and extend well-deserved congratulations to our more than 425,000 team members worldwide for their continued dedication to the Purple Promise, which simply states, 'I will make every FedEx experience outstanding,'" said FedEx Chairman and CEO Frederick W. Smith. "It was a year of opportunities and challenges—anticipated and unexpected—and FedEx emerged more competitive than ever. In all my years at FedEx, I have never been so optimistic and so sure of our strategy and our ability to deliver an exciting future."

Net income for the quarter was $1.13 billion, or $4.15 per share. This is up from $1.02 billion, or $3.75 per share during the same time last year. For the full year, the company reported net income of $4.57 billion.

FedEx is the largest operator of Boeing 767 and 777 freight planes. In June, the global delivery giant expanded its airplane fleet by placing an order for 24 medium and large freight planes for its FedEx Express division. The company is modernizing and expanding its FedEx Express hubs Memphis and Indianapolis, with construction scheduled to begin in 2019 to accommodate its growing fleet.

FedEx Corp. (FDX) shares ended the week at $241.77 down 8.1% for the week.


Kroger's Shares Soar on Sales Growth

The Kroger Co. (KR) announced quarterly earnings on Thursday, June 21. The supermarket chain posted better-than-expected earnings and sales growth, causing shares to jump almost 10% after the report's release.

Kroger reported quarterly revenue of $37.5 billion. This is a 3.4% increase from last year's first quarter revenue of $36.3 billion.

"Restock Kroger is off to a fantastic start," said Kroger Chairman and CEO Rodney McMullen. "Everything we do supports our customers engaging seamlessly with Kroger. Kroger is creating the future of retail by innovating our core business and adding exciting partnerships like Ocado and our planned merger with Home Chef."

The company announced quarterly earnings of $2.37 billion, up from $303 million one year ago. On an adjusted earnings per share basis, Kroger reported profit of $2.37 per share, which included the sale of its convenience store unit.

Kroger, which owns 2,800 stores in the U.S., including grocery store chains Ralphs, Harris Teeter and Food 4 Less, sold nearly 800 convenience stores for $2.15 billion in the quarter, which boosted quarterly earnings significantly. The company focused on its "Restock Kroger" initiative, which resulted in a 66% increase in online sales in the quarter. Kroger's deal with Ocado will increase the speed of home-delivery for Kroger's grocery products, as deliveries will be made within one-hour of ordering.

The Kroger Co. (KR) shares ended the week at $29.69, up 15.6% for the week.


Darden Restaurants Dishes Up Strong Sales

Darden Restaurants, Inc., (DRI) reported quarterly and full-year earnings on Thursday, June 21. The restaurant operator reported an increase in earnings and sales growth that exceeded analysts' predictions, pushing its stock up 12% after the report's release.

The company announced revenue of $2.13 billion for the fourth quarter, in line with analysts' expectations and up 10% from $1.93 billion in the same quarter last year. The company reported full-year earnings of $8.1 billion.

"Our solid fourth quarter results concluded another strong year of performance as we executed our back-to-basics operating philosophy and strengthened our competitive advantages," said Darden Restaurants CEO Gene Lee. "Our strategy remains unchanged, and our operators' consistent focus on being brilliant with the basics has allowed us to continue building guest loyalty while taking market share."

Darden Restaurants reported net income of $174.5 million, or $1.42 per share. This is up from $123.8 million, or $1.00 per share, reported last year in the second quarter and above the expected $1.35 per share.

Darden Restaurants, parent company of Olive Garden, LongHorn Steakhouse and Yard House, experienced increased same-store sales in every division, with the exception of Cheddar's Scratch Kitchen in the fourth quarter. Olive Garden, the company's largest chain, increased profit margins for the year and the fourth quarter. Darden Restaurants expects continued sales growth of 4% to 5% for the fiscal year.

Darden Restaurants, Inc., (DRI) shares ended the week at $108.87, up 16.7% for the week.

The Dow started the week of 6/18 at 24,944 and closed at 24,581 on 6/22. The S&P 500 started the week at 2,766 and closed at 2,755. The NASDAQ started the week at 7,693 and closed at 7,693.

Trade Tensions Continue to Strain Treasury Yields
U.S. Treasury bond yields pushed lower as trade tensions continued to escalate this week. Investors turned to Treasury bonds for security, as additional tariffs were announced against China and global markets fell sharply in response.

Late Monday, President Trump threatened to impose an additional 10% tariff on $200 billion worth of Chinese goods. The announcement stoked trade war fears among investors, causing the yield on the 10-year Treasury bond to fall to a low of 2.85% on Tuesday morning. Treasury yields move inversely to prices.

"It's one thing to retaliate with $50 billion here and $50 billion there but when the [U.S.] president trots out another $200 billion, that's quite concerning," said Max Baucus, former U.S. ambassador to China. "This reminds me little bit of an old western. If there's a gunfight trade war, somebody's going to get hurt. Trump is going to have to find some way to back down and let China save face so that both sides can back down gradually and respectfully."

On Wednesday, Federal Reserve Chairman Jerome Powell reiterated the Fed's plan to gradually raise interest rates, during his speech at the annual European Central Bank Forum on Central Banking. Treasury yields pushed upwards in response as the 10-year Treasury note rose to 2.93%.

"The Treasury market is caught between the dichotomy of heavy corporate bond supply and Washington imposing new trade tariffs on China," wrote Tom di Galoma, managing director of government trading at Seaport Global Securities. "Credit supply is causing rates to rise while trade tariffs are causing a safety bid. Central bankers out of Sintra, Portugal, are overall upbeat with Chairman Powell signaling that the U.S. economy is poised for a strong case for gradual rate hikes."

On Friday, the European Union announced it would implement tariffs on U.S. imports. Treasury yields rose despite the news. The benchmark 10-year Treasury note yield rose slightly from Thursday's close to 2.90% during early trading on Friday, while the 30-year Treasury bond was at 3.05%.

The 10-year Treasury note yield ended the week of 6/18 at 2.90%, while the 30-year Treasury bond yield was 3.04%.
Mortgage Rates Edge Lower
Freddie Mac released its latest Primary Mortgage Market Survey (PMMS) on Thursday, June 21. The report revealed a decline in 15 and 30-year fixed mortgage rates from last week.

The 30-year fixed rate mortgage averaged 4.57% this week. This represents a decrease from last week when it averaged 4.62%. Last year at this time, the 30-year fixed rate mortgage averaged 3.90%.

This week, the 15-year fixed rate mortgage averaged 4.04%. This was lower than last week's average of 4.07%. The 15-year fixed rate mortgage averaged 3.17% one year ago.

"After a sharp run-up in the early part of 2018, rates have stabilized over the last three months, with only a modest uptick since March," said Sam Khater, Chief Economist at Freddie Mac. "However, existing-home sales have hit a wall, declining in six of the last nine months on a year-over-year basis. This indicates that persistently low supply levels, and not this year's climb in mortgage rates, are handcuffing sales — especially at the lower end of the market."

Based on published national averages, the money market account finished the week of 6/18 at 1.29%. The 1-year CD finished at 2.32%.
Published June 22, 2018
Previous Articles
Adobe's Earnings Beat Wall Street's Estimates